My mission is to share my magic moments with others. My preferred way of doing so is through my photography and my preferred subject is the Icelandic Horse. Below, you will find a medley of Icelandic Horses in situations typical for them.
Should you fall in love with one of the photos, you can purchase it as a download for private purposes or as any variety of print : including paper, canvass, metal, glass, on gift items, and greeting cards.
Click on individual photo to view larger
The Icelandic Horse is a happy horse that unites happy people.
Enjoying Life in California
On the beach in California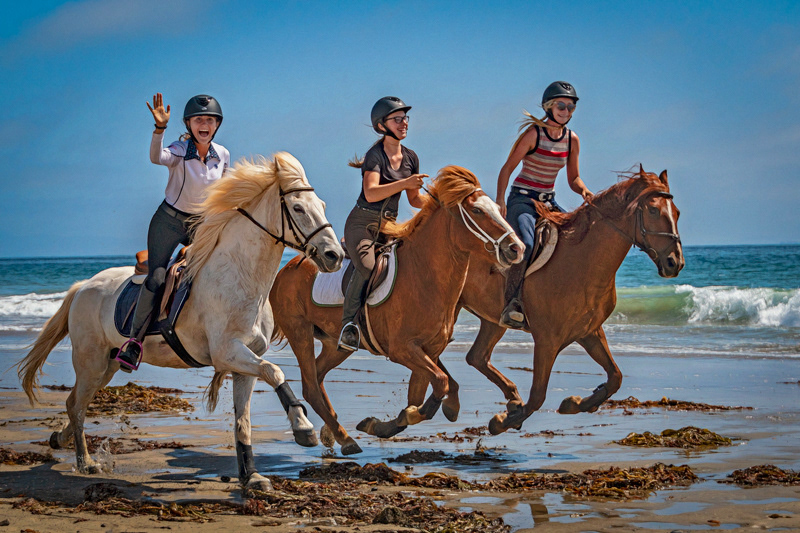 The new generation in Iceland
Horse-gathering in Iceland